13-Week UX Accelerator Program
Online UX design course to accelerate your UX career for beginners and ux professionals
Learn UX tools and methods over 13 weeks with our online UX course

Weekly coaching & collaboration sessions with UX experts and students

Online UX learning through 10 modules, each with 6-8 short video lessons & downloadable study guides

Gain experience working on a real project for an industry client

Launch your UX career with a UX portfolio & digital showcase

Download 30 ready to use UX templates with instruction videos

Access to free and discounted UX tools & technologies

Join our exclusive online UX learning community for support and work opportunities
Start today - registrations open now!
Work on a real project for an industry client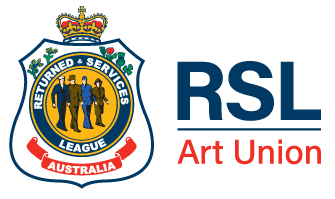 We have teamed up with RSL Art Union to offer you real world experience for the UX Accelerator. Our client will be the RSL Art Union who provide much needed funds to returned veterans and their families in Australia. Returned veterans often find it difficult to reintegrate into mainstream society as a result of both physical injury and the harmful mental effects of Post-Traumatic Stress Disorder (PTSD). Through their Prize Home Lottery, the RSL Art Union delivers critical funding that supports returned veterans from recent conflict, as well as those on the long journey to recovery from past deployments, in the form counselling, financial aid, accommodation, rehabilitation and much more. Regardless of where you are located around the world, you will play a key role in working on a project to improve the digital experience in order to optimise fund raising efforts and ticket sales in order to support returned veterans and their families.
Our 10 online UX study modules are aligned with the ISO standard for human centred design, and cover the syllabus for the
BCS Foundation Certificate in User Experience (UX01)
. In addition, learn UX design principles, tools, methodologies plus tips and tricks from what we have learnt working on over 400 UX projects.
Introduction to user experience design

User research: planning & conducting

Documenting your research to build empathy

Co-design workshops, stakeholder engagement & prototyping

Information architecture & navigation

Interaction design

Visual design & information design

Usability evaluation

Usability testing: measuring usability

Ready set go - launch your site, system & your career
Weekly team coaching & collaboration
Coaching and feedback
Every week you are invited to join a live coaching call with our team of experienced coaches and fellow students. Our coaches will provide feedback on previous module project activities to ensure you keep on track.
Student collaboration
We will provide opportunities to collaborate with your coach and fellow students on an industry project which everyone will work on independently (no group work).
Weekly Q&A
Need support? Need advice? Help with your project activity? Ask your question before or ask us during the live coaching call and we will endeavour to answer and share so everyone can learn.
Convenient & recorded
If you can't attend a coaching session, they will be recorded and uploaded to the portal so you can watch them in your own time.
Student outcomes
Become job ready with a real portfolio, coaching from industry experts, and the skills needed to break into UX
Become UX certified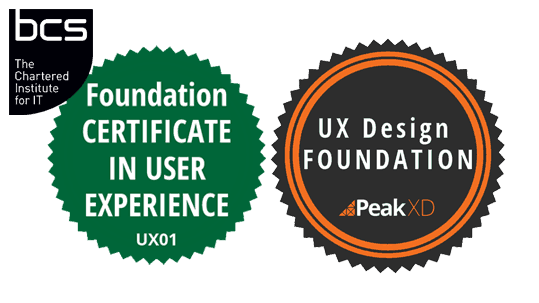 Grow your career with a UX portfolio
A career in UX might be closer than you think. After you complete module 10 & it's activities, you will feature in our digital showcase of UX talent and be seen by industry managers, and specialist UX recruiters. Complete the program with a real portfolio, coaching from industry experts, and the skills needed to break into UX.
Post-course student support
When you complete UX Accelerator we continue to look after you. Through membership to our exclusive UX learning community where you can see new jobs for UX professionals, get support from peers, UX experts and networking opportunities. Plus get 12 months access to the learning portal to access all the materials, templates and video tutorials, with optional further coaching available post-course.
Bonus tools and technology licences
You also get 30+ UX Templates
Download digital copies of templates with video instructions on how to use them
User research
Business stakeholder interview guide
Contact centre/customer facing staff interview question guide
Customer/user interview questions guide
Persona master template & examples
Customer journey mapping template in PowerPoint and Visio
User requirements Excel sheet
Design phase
Collaborative design workshop invite
Workshop running sheet
Instructions and PowerPoint slide pack
IA design template in Excel
Usability testing
Usability test checklist
Test plan template
Task card template
Participant forms e.g. consent form
Issues logger – for recording and collating
Datalogger (for recording task completion rates and easily creating charts)
Test report templates – PPT and Word
12 Months Access To Online Learning Materials (Valued at $1,970 USD)

13 Weeks of Coaching From Industry Experts (Valued at $2,750 USD)

30+ Professional UX Templates (Valued at $2,000 USD)

Discounted Industry Tools & Software Licences (Valued at $1,625 USD)

BCS UX Foundations Certification Assessment (Valued at $235 USD)

Real-World Project Experience For Your Portfolio (Priceless)

Feature Your Portfolio In Our Digital Showcase

Lifetime Access To UX Learning Community & Industry Opportunities
Total Value: Over $8,580 USD
Course Price: $3,497 USD or 4 x installments of $987 over 21 days
ONLINE COURSE PROMOTION - Use promo code CRAZYTIMES for 30% off all online courses
Strictly limited time offer applicable to our UX Essentials and UX Accelerator courses
Frequently Asked Questions