UX Accelerator
A UX mentoring program and course in one for those serious about sidestepping into a UX career
Flexible online certified UX training

Work on a real world project & build your UX portfolio

Australia's only accredited trainer offering global BCS UX Certification

Career advice, internships & job guarantee
UX Accelerator - An intensive mentoring program
Designed for people wanting to sidestep their career into UX or who are early in their career and want to get mentoring from industry leading UX designers. The UX Accelerator is a UX design course with 1 on 1 mentoring from senior UX designers from PeakXD who will provide you with career advice, feedback on your project, and take your learning to the next level. With a real-world project to gain experience, build your portfolio and get a job.
10 courses & over 78 online video lessons to learn the UX foundations including methods, principles and tools widely used

Work on a real client project that to apply what you learn, gain experience and build your portfolio to help you get a job

Monthly coaching & support from our team of industry experts so you can collaborate with other students and participate in hands-on activities

Access our library of 30+ templates to help you in your first UX job
One-on-one personalised coaching

Get feedback and support in your 10 x one-on-one sessions calls with an experienced industry UX coach.
UX industry certification assessment to help you get a job

Included in the UX Accelerator is the assessment fee for BCS UX01 Foundation Certificate in User Experience
Career advice, internships & job guarantee

When you finish we will work with you review your resume, connect with industry contacts and guarantee you will get a UX job within 6 months (T&Cs apply). Internships with PeakXD are also available for our top graduates.
UX Accelerator Program $4,300 USD or $5,997 AUD
Work on a real-world project - Gain experience for your UX portfolio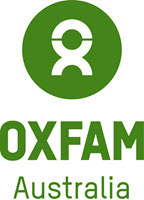 We have teamed up with Oxfam Australia so you can apply what you learn during the UX course on a real project for an international humanitarian organisation. Oxfam are a global movement of people working together to eliminate poverty by tackling inequality.
Open to everyone - there are no pre-requisites for this project. You will:
Plan, conduct, analyse & synthesise robust user research.
Create personas, user stories and customer journey maps based on research data.
Design a new information architecture (IA) to 2 levels.
Design high fidelity wireframe designs for high profile landing pages, and a form
Conduct usability testing & iterate your designs
UX Certification and job guarantee
At PeakXD we help you improve the world through human-centred design. Our focus is on creating UX Designers prepared for the world.
UX Certification
PeakXD is Australia's only BCS Accredited Training Provider for the BCS Foundation Certificate of User Experience. At the completion of our UX Design Course & Project or UX Accelerator course, you can sit the external exam around the globe to become industry certified.
UX Portfolio
Included in our program are 3 lessons on how to create a UX portfolio that will make you stand out and showcase your skills. Complete our UX Accelerator program and real-world client project and you will have a great end-to-end UX project to include in your portfolio.
Job Guarantee
At the end of our UX Accelerator program we will work with you to guide you through the process of landing an internship or UX job within 6 months. We will review your resume and portfolio and help you connect with industry employers and recruiters through our networks. Talk to us to find out more about the job guarantee.
We are so confident you will love the UX Accelerator that if in the first 30 days after you get access to the course you don't get huge value then contact us and we will refund you in full. Conditions apply.
Frequently Asked Questions
Frustrated that no-one cares about users?

​That you want to fix problems for customers but don't know how?

​Isolated - that no one is listening?

Like an imposter? That you're not qualified to talk about the user?